Authnex
2017
Authnex is a biometric-based, enterprise security platform for all authentication, authorization and approval requirements. It's a subsidiary of David Peries Ltd which is one of Sri Lanka's largest conglomerates.
In 2017 I consulted Authnex to finetune user experience of their mobile applications flow and designing a card-less ATM flow for demo purposes.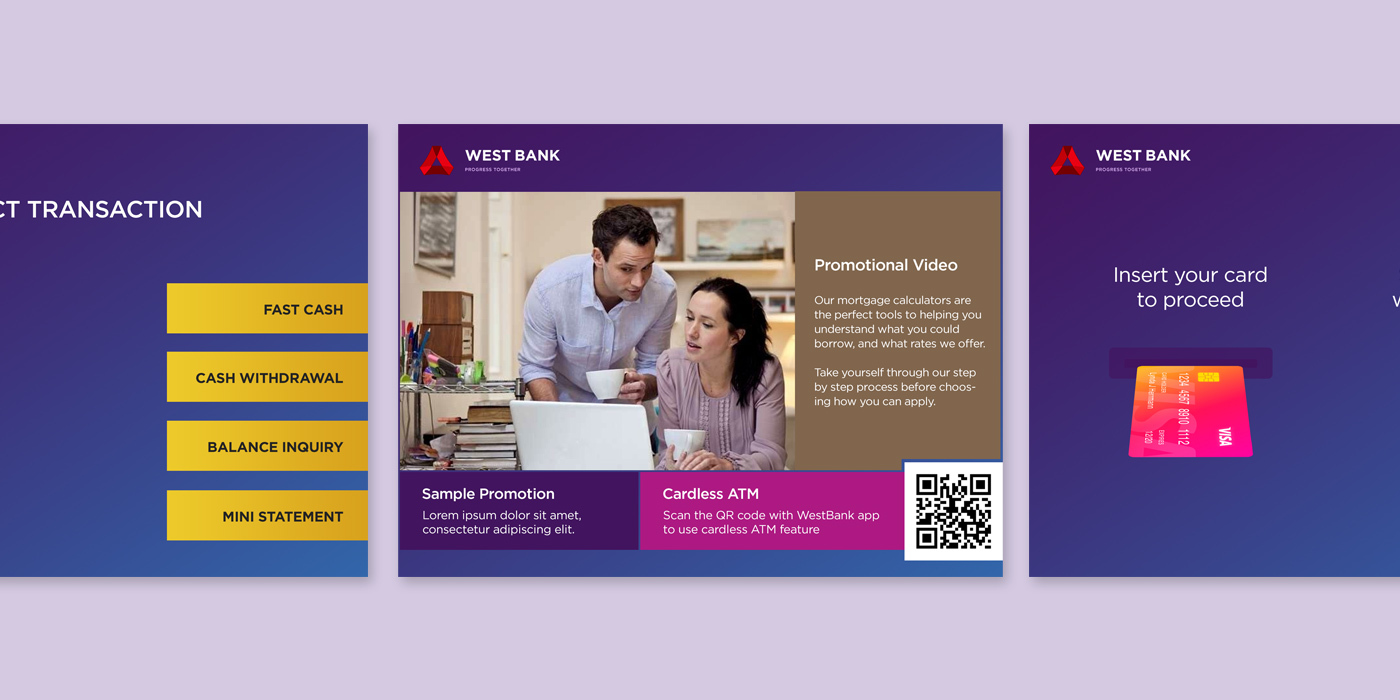 Demo ATM UI flow
I was able to successfully complete the designs and handover to the respective departments. Instructions and necessary slicing was done to implement the mobile applications and the ATM prototype.