Cebu
2016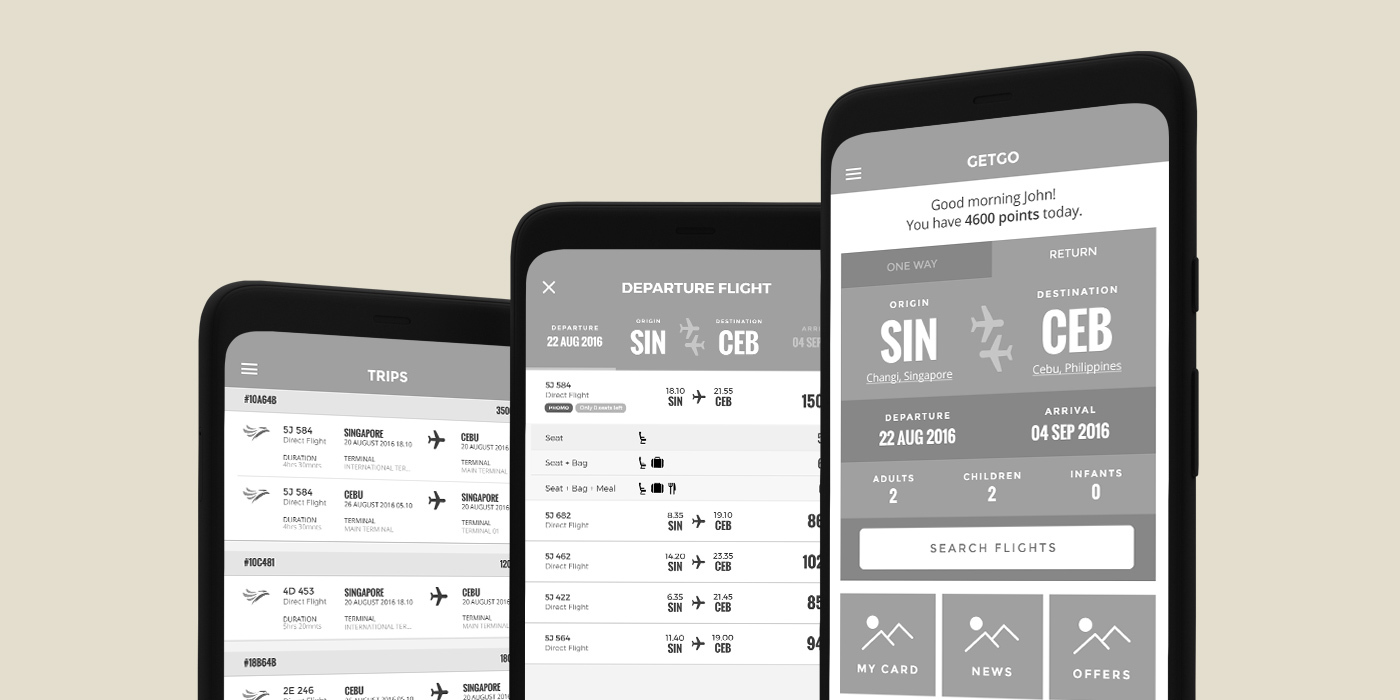 GetGo is the rewards program of Cebu Pacific airlines. The program provides loyal members points in various ways, wherein these can be used to buy free flights and add-ons in Cebu Pacific.
In 2016 Cebu Pacific airlines approached RiverviewMS to build GetGo mobile loyalty applications. The requirement contained not only loyalty point earning and redeeming but also an air ticket booking system which later opened doors for RiverviewMS to launch a new product Wings — a loyalty solution for airlines & partners.
As the lead engineer, I was responsible for planning and executing the user experience and UI designs for android and ios apps.
Cebu wanted to implement the same 16 steps high-churn booking process of their app in GetGo. After mind mapping and analyzing the existing app flow we were able to reduce it to 6 compulsory steps.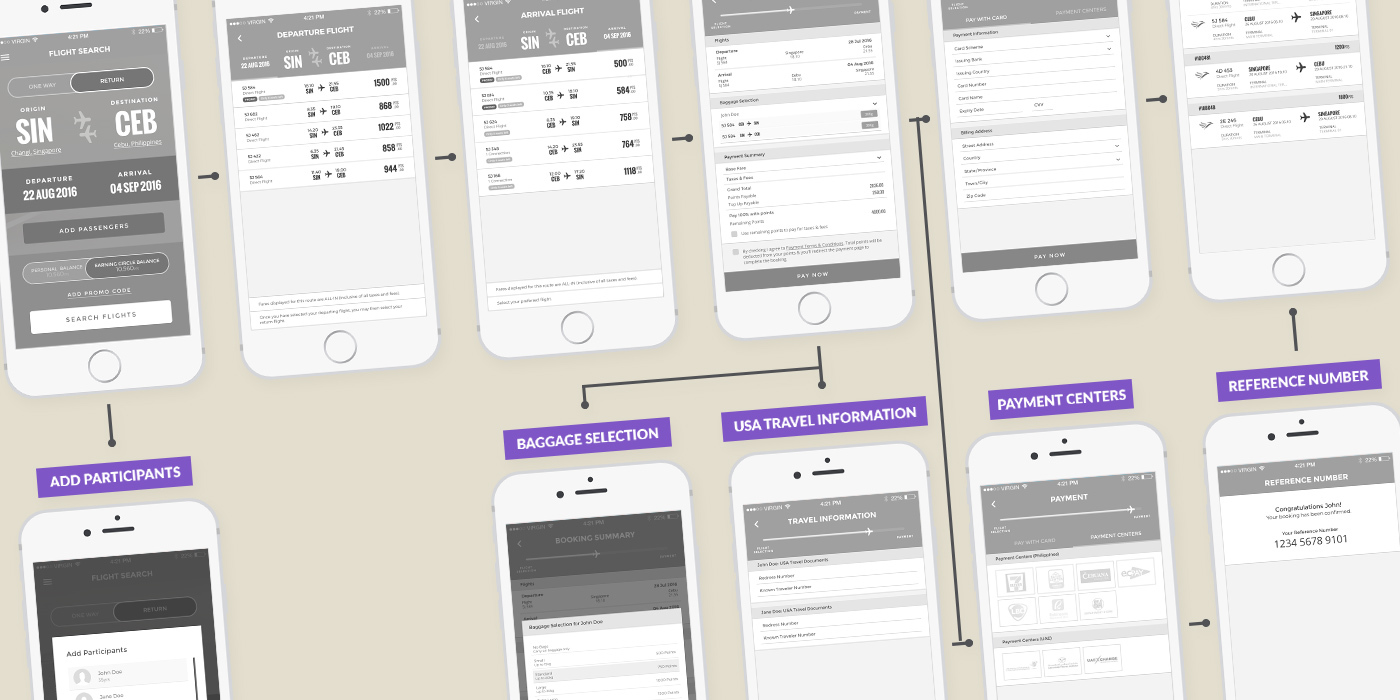 Main app UX flow
Once the UX flows for onboarding & rewards got approved, the team started working with their in-house design team to implement app UIs for Android and iOS apps. Concept designs were created according to customers requirements.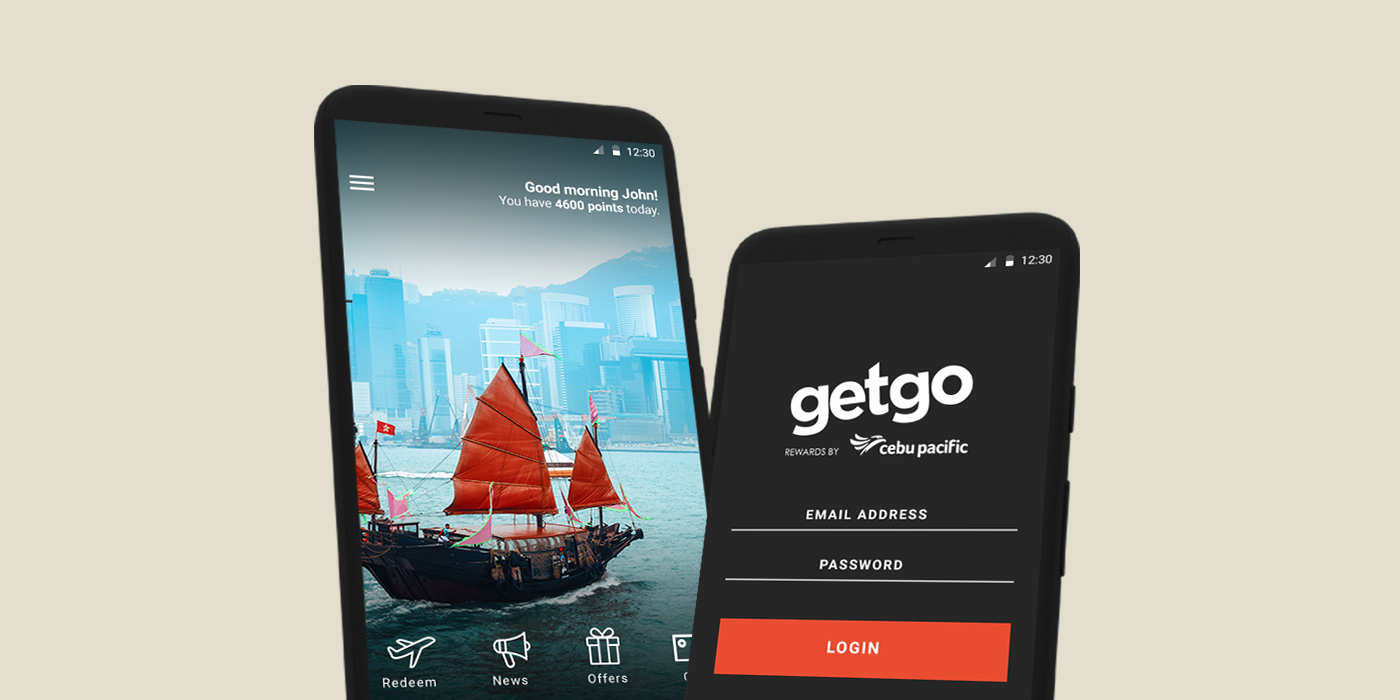 GetGo app concept designs
The project was successfully implemented and launched to respective app stores after approximately 8 months.